IMAGINE…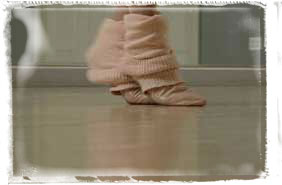 Tonight your daughter is taking the stage as the lead in the high school musical. You remember hearing her practice every night for the last month and a half trying to learn all her lines by heart. She's worked hard for this. The whole family has been invited. The lights go down and the curtain rises…
It was wonderful! She did terrific! You have never been prouder of her as the crowd stands and cheers while she takes a bow.
A week later you pick up the DVD of her performance, and your family gets to share in that moment again and again.
At Garden State Video North we cover all the angles with our single and multi-camera coverage of performances and seminars.
Custom video means just that - CUSTOM
If you want to capture an event, a cherished moment, or make a visual impact, Garden State Video can deliver a professional, creative video that will help you to "Express Your Vision."
Custom video is everything from music videos to old film transfers to foreign conversions. We can also create a photo montage set to music to look back at what was. We cover it all: Events, Sport Teams, Athletes, Living (Family) Histories, Corporate Promotion, Training Videos and more. Whatever you need, Garden State Video North will be glad to assist you.