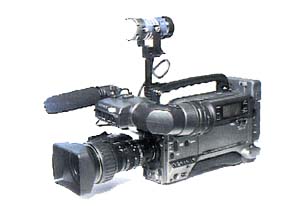 Garden State Video North, Inc. began in 1992 and is owned and operated by Scott Rokosny.
Rokosny holds a Bachelor of Arts degree in Communications specializing in Radio/Television/Film. He has worked in Cable television as a producer, videographer and sports news reporter and performed on-air at WPIX-TV in New York City as a Producer/Reporter.
Garden State Video has won several National Awards for their Sports and Documentary productions.
Garden State Video North, Inc. produces a myriad of video from fun and entertaining short features, to longer format interactive multi-media training and Safety Videos.
Garden State Video North prides itself on working to exceed the expectations of their customers.